Community
At ICO Commercial we focus on understanding the needs of our clients but our understanding of the needs of our community are just as sharp. ICO supports our communities by giving financially as well as serving through volunteerism. Everyone's time is precious, but at ICO reinvesting our resources where we work is something we believe in so we facilitate and encourage everyone at ICO to give back.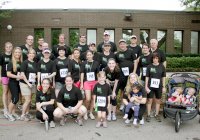 Community Involvement
ICO serves area communities through activities such as fun walks and fun runs, mentoring kids and youth, golf tournaments, mission events and serving those in need. We always try to focus on helping others but often times walk away feeling like we were the one most impacted.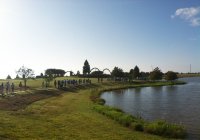 Community Contributions
ICO partners financially with many organizations who focus on helping people make live change happen. Key areas of commitment include: the homeless, health crisis, child abuse, behavioral and developmental disabilities and college scholarship donations. Being able to support someone who is committed to make major life-changes is significant beyond words.