Stories
We get out of bed every morning ready to serve our Customers. At ICO Commercial, it's why we do what we do—and love it!
Check out these real-life experiences and get to know us through understanding how we take care of our Customers. One of these stories could be yours!
Roll over the company logos to view their stories.

"My dad, Otto Schatz, bought a property in 1990 with ICO Commercial as the representative. My dad had the property for many years. Upon my dad's death in 2013, I retained ICO Commercial to help sell this tract. The property sold in December of 2014. We had no previous real estate experience but ICO Commercial made sure we understood the procedure for selling this property and also kept us up to date. What really impressed me about ICO was that they sent flowers to parents funeral, which showed me how sincere and respectful they were of their clients. I would like to personally thank ICO Commercial and the rest of the staff for being informative, professional, courteous, and caring in regards to selling this piece of property. I think ICO could be used as an example to show how a client should be treated."

Aguirre & Fields
"We used ICO Commercial in looking for the right space for our company. They stuck with the process, all the way through build-out, making sure we were taken care of. Next time we need new space, we're going to ICO Commercial"
Brighton-Best
"ICO Commercial did a fantastic job helping us find our Houston location both quickly and easily. I very much appreciated not only their dedication during the deal but also post-transaction in helping us resolve any problems."

Elite Medical Imaging, LLC
"We worked with ICO and had a great experience. ICO was fantastic, professional & extremely informative in the small business space market. We also had great experiences with the staff. Loved them all!"

Elite Multiphase Solutions
"ICO communicated very well and was always prepared and willing to help in anyway. They went above and beyond our expectations."

Guardian Real Estate Fund
"ICO Commercial handles the leasing and management of our Houston commercial properties. We appreciate their professionalism, knowledge, and efforts, in dealing with current tenants as well as prospective ones."

HEB Grocery Company, LP
"ICO Commercial has been a great company to work with. Their staff is very knowledgeable, helpful as well as professional in representing our company. I would highly recommend ICO Commercial for any real estate related needs."

Houston Badminton Center, LLC
"Throughout the process I felt that ICO always looked out for me. We developed a relationship based on trust. I never felt rushed and appreciate the valuable advice they provided. I look forward to working with ICO on future projects."

Hub International
"ICO Commercial was great to work with! They were very efficient and got the job done."

ION Geophysical
"ION Geophysical worked with ICO Commercial on several transactions over the last two years. We have found that ICO Commercial has an encyclopedic knowledge of the real estate market in the Fort Bend County area and the greater Houston metropolitan area. In addition, the professionals at ICO Commercial were very responsive to our needs and were able to successfully negotiate transactions for us for which we had little relevant experience. I would unhesitatingly recommend ICO Commercial for anyone's real estate needs."

John Deere Landscapes
"I just wanted to express my appreciation for your company's performance as we looked for additional sites to expand our Houston operations. Your follow up as well as the quality and punctuality of all communication is always impeccable. I look forward to a continued and mutually successful working relationship."

John Saur & Associates
"ICO Commercial is absolutely A+++. They are professional, knowledgeable, honest, and well researched. We have already referred them to another attorney in our building, and will continue to refer them in the future. We love ICO!"

Laversab
"ICO helped us find everything from the land, architect, utilities, construction company, broker, and much more. There is no way in the world we could of managed this without him. I cannot thank ICO enough for what they did for us."

Mama Lycha
"Our experience with ICO Commercial has been a very positive one. We have been satisfied with their staff members professionalism, knowledge, and excellent customer service. We would recommend them to anyone seeking help with their real estate needs."

Mogen Office Furniture
"Mogen Industrial has worked with ICO Commercial over the last 6 years with great results in both leasing and buying needs. Overall we find their services, efficiency, consistency, and understanding of the market to be superior to their competitors. We feel we chose the right company to meet our real estate needs."

M.Y. Family Trust
"In short, at every step of the way the people at ICO Commercial proved to be diligent, knowledgeable, courteous, professional, ethical, and about every positive attribute that I can think of. They certainly worked hard to give me the best and most objective advice, even when it didn't necessarily work in their best interest."

Osprey Resoures, Inc.
"ICO Commercial is awesome."

Pelican Worldwide
"Our company growth necessitated a corporate headquarters development and consolidation so we engaged ICO Commercial's industrial team. Their assistance and carry-thru in site selection and development services led to a first-class manufacturing and distribution facility. A great group to work with!"

Prime Communications
"It's the people at ICO Commercial that make the working relationships smooth. They are dependable, meticulous, pleasant to work with and take great pains in fulfilling our requirements - and that's a huge plus. Your staff is very polite. It is a pleasure dealing with ICO Commercial"

Purgit / Hillard Emissions Controls, Inc
"ICO was excited to help and got us a great deal. I have already recommended their services to other land owners."

Schottel GmbH
"ICO Commercial did an excellent job finding our Houston location. It has been a very good and successful experience."

Sherwin William
"It has been a pleasure working with ICO Commercial. The quality of service provided has proven you to be a take-charge company that is able to successfully develop plans and implement them in a timely and accurate manner. What impressed me the most with ICO Commercial was the persistence and dedication they showed The Automotive Division. Your ultimate goal always focused on the Division's real estate needs. Without reservation we highly recommend ICO Commercial."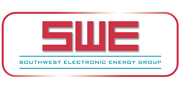 Southwest Electronic Energy
We contracted with ICO Commercial to find land for us to build a large manufacturing facility. They found the perfect location, stayed with us every step of the way through the construction contract, offered valuable advice, trade references, provided their expertise, and consulted with us to develop our project into a first class facility.

Terramark Homes
ICO Commercial's attention to our account and their local market knowledge and experience were very much appreciated.

Texana
"ICO Commercial has been invaluable to Texana Center. They have represented us in the acquisition of property as well as in tenant negotiations. They were very up-front and honest with us. They took the time to educate the people they represent so that they can make informed decisions. They were very attentive to the needs of their clients and offer themselves as a resource when needed. I am quick to offer ICO Commercial to those in need of Real Estate Service."

Texas Steel Processing
"From idea to reality ICO Commercial helped us build our new steel plate processing plant. We had our own ideas in how to get it done but their knowledge of the market place, architectural and engineering contacts, and relationships led us to and even better final result. They are an excellent resource for any business owner."

The BETZ Companies
"ICO Commercial took this project from zero occupancy to 100% occupancy and went way beyond the call of duty in helping us lease up this difficult to lease space. The patience and perseverance showed in working with the prospects was extremely admirable and I could not give ICO Commercial a higher recommendation. I strongly recommend ICO Commercial"

Tornier
"We engaged ICO Commercial to handle our corporate headquarters development project and they did so brilliantly. We were able to grow our business by 30%. They listened to our needs. The final product was exactly what we envisioned. We are enjoying our home and would highly recommend ICO's services."

Trademark Concrete
"I expected professional, diligent representation at the time of the listing signing, and I was not disappointed!"

United Refrigeration, Inc.
"ICO Commercial did a good job finding out the market and then presenting our proposal on our first project. I was extremely satisfied with their work."

Viking Engineering, LC
ICO has handled our commercial real estate requirements and represented us on numerous occasions. They have protected our interests very well. Their integrity and work ethic is beyond reproach. Having been in the business for over 30 years, they understand the numerous metrics regarding commercial real estate leasing and utilize those on behalf of their clients. I highly recommend ICO Commerical.

Webster Investments
"Thank you for the fine job you did on selling my property in Houston. You were able to secure a good, nationally known, long term tenant. You then produced a willing and able buyer, at a fair price, that purchased the property. Things went smoothly and in a timely manner. Your expertise and contacts were very beneficial."